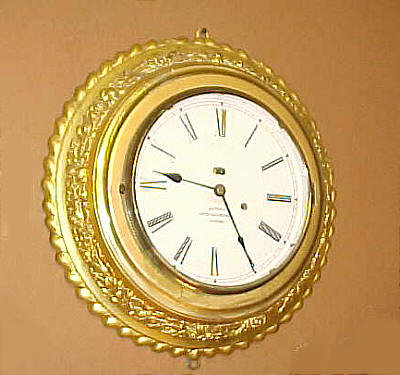 Clocks like this one were often found in public offices, churches, railroad terminals and schools.
This survivor retains its original gilded surface, hand painted tin dial and its eight-day lever escapement movement (recently overhauled).
Diameter is 17 ½." Probably made by Ingraham & Brewster, Connecticut, circa 1880.
SOLD
Ask Us About: T176
Call us anytime to discuss this or any other item, as well as our convenient terms.