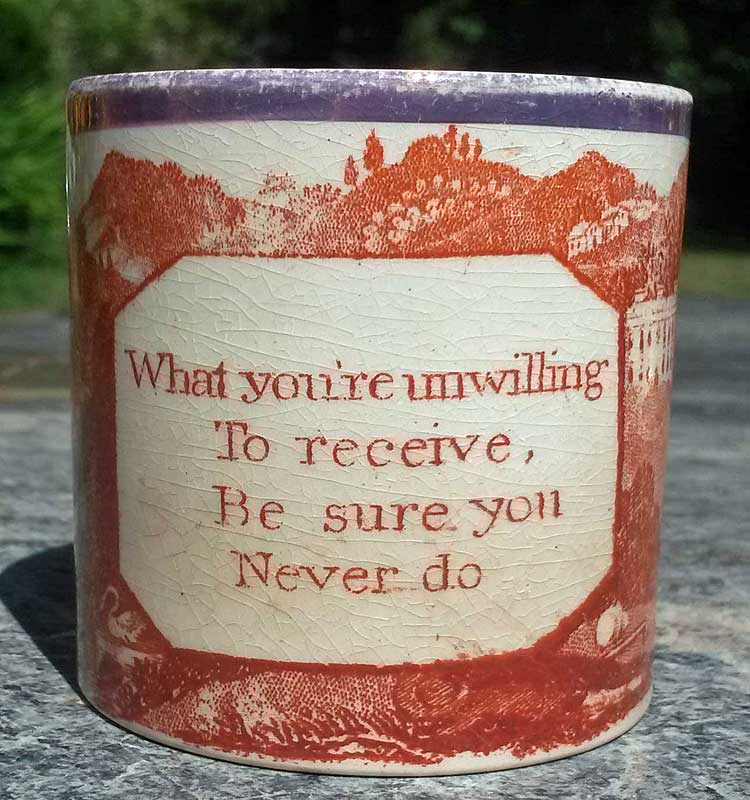 "What you're unwilling to receive, Be sure you never do." Good advice for any age.
This mug is c. 1820, made in England. It is 2.5" tall.
There is a bit of staining, and the handle has been off and carefully glued back on.
$295.00 Convenient terms available or credit card
$265.00 Immediate payment: cash or check
Ask Us About: F112
Call us anytime to discuss this or any other item, as well as our convenient terms.