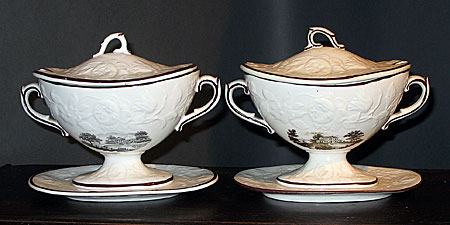 These elegant tureens are English, by an unknown maker, with Classical-theme bat prints on each side of each tureen. The bases are attached.
They are in excellent condition, with no apologies. Circa 1800.
The base measures 7%frac12" in length.
$350.00 the pair; a bargain!
echo " ".stripslashes($item['pricetext2'])." ";
Ask Us About D120
Call us anytime to discuss this or any other item, as well as our convenient terms.